James Joyce and the Golden Gate of Pula
in Literary Traveler

February 11, 2013
I stood in Portorata Square in Pula, Croatia, the late afternoon sun shining through the Arc of the Sergii. Today this Roman arch is still sometimes called the Golden Gate, even though the iron bars that had been gilded with gold were destroyed centuries ago.
Was this gate a way to something, or was it a way from something? How many people had marched through it in triumph since its erection in the first century B.C.? How many more had only wandered through by accident?

To read the rest of the article, please go to this link:
James Joyce and the Golden Gate of Pula
On Tragedy, Love, and Hope:
Stories from Two Italian Castles
at BootsnAll
December 2012
My host in Trieste is a thirty-something post-doctoral student from Turkey. On our first night together, when she invites me to have a drink with her friends, I find that the online guides I have read touting Trieste as a cosmopolitan city are true. Situated on the Adriatic Sea, and only a few kilometers from both Slovenia and Austria, Trieste boasts a unique blend of many languages and cultures. I enjoy the cocktail hour (here they call it aperativo) in the open air bar of the historic part of town with women from Indonesia, Argentina, China, and of course, with my host, Ayse. Most of the women around the table are single, like me. But they are in their twenties and thirties and still have love to look forward to. While I, in my forties, cannot see love either behind me or before me.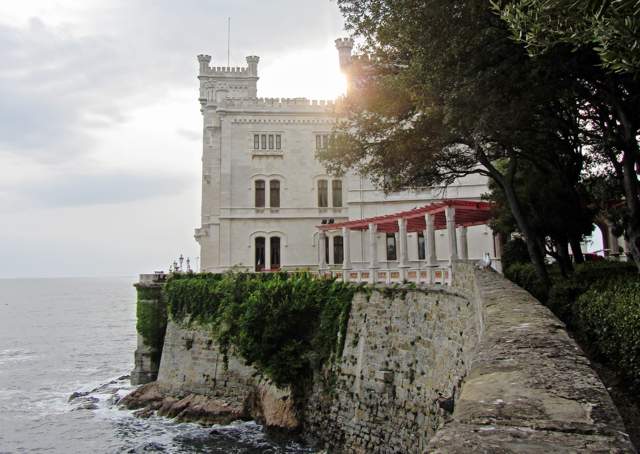 To read the rest of the article, please go to this link:
Elections, Eels, Castles, and Cathedrals
On My Own Turf: How My Students Became My Teachers in France, Part II
at BootsnAll
October 2012
If ever there was a student of mine who was focused on what he wanted out of a career and out of me as a teacher, it was Pierre. When he was an exchange student, attending my college English courses in America, he sometimes would get impatient with the small talk I allowed. But when I moved to weightier subjects like history or politics, he proved he was beyond his years in grasping world issues.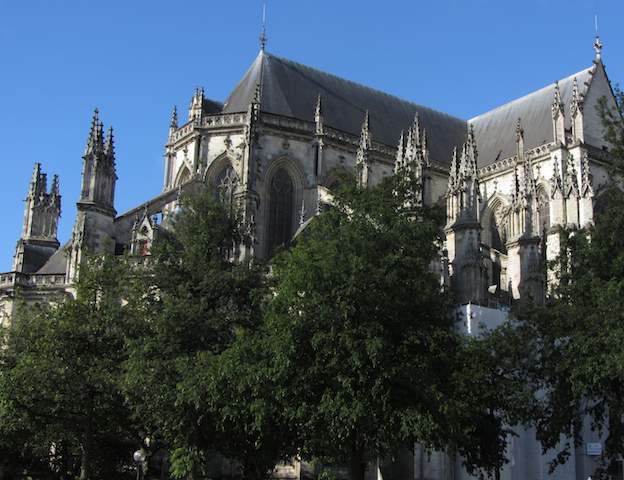 To read the rest of the article, please go to this link:
On Their Own Turf:
How My Students Became My Teachers in France
at BootsnAll
September 2012
"Right here is the center of all Paris," said Arthur, standing on a flagstone in front of Notre Dame Cathedral. "From this place the city spreads out in all directions." I closed my eyes, trying to envision Paris as a flower, with all its petals shooting out from this, its deeply rooted stem—the Lady of Paris in full bloom. "She is the most beautiful cathedral in the world, is she not?" Arthur said quietly. "She is what makes Paris special for me."
To read the rest of the article, please go to this link: